John Ashton Snyder Has Been Recognized Among the Top in His Industry by the Expert Network
The Expert Network celebrates its newest member, Attorney John Ashton Snyder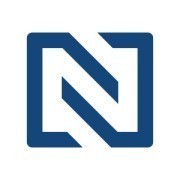 Atlanta, GA – May 5, 2016
​​​​​John Ashton Snyder​, Attorney at Law, Office of John Ashton Snyder​​​​, has joined The Expert Network, an invitation only service for distinguished professionals. Mr. Snyder​​​​​​​​ has been chosen as a Distinguished Lawyer™ based on peer reviews and ratings, dozens of recognitions, and accomplishments achieved throughout his career.
Mr. Snyder​​​​​​​ outshines others in his field due to his extensive educational background, career longevity, and numerous awards and recognitions. He received his law degree from John Marshall Law School in Atlanta in 1997, where he graduated with magna cum laude honors and was also on the school's Law Review. He graduated with honors from New Hampshire's Franklin Pierce University with Bachelors of Science Degrees in Accounting and Business Management.
With 18 years dedicated to law, Mr. Snyder​​​​​​​ brings a wealth of knowledge to his industry, and in particular to his area of specialization, workers' compensation. When asked what inspired him to pursue this specialization in law, Mr. Snyder​​​​​​​ said:
"I was doing so much. I never felt like I got a handle on any of the three areas of law I was tackling. I reduced my personal injury and social security cases so that I could get really good at workers' compensation."
As a thought-leader in his industry, Mr. Snyder​ is known for his dedication to providing attentive and personalized service. Making clients his first priority, Snyder has a firm understanding of how employers attempt to avoid having to compensate injured employees, and knows what it takes to win his clients' claims. He noted:
"There's a quote I always use in court and in brief writing. 'Things equal to the same thing are equal to each other.' It's a mathematical axiom. It's great when an employer says something like 'no, we didn't fire her'. And I'll ask 'but you didn't let her come back to work, did you?'. So I will show the judge that these two things are actually the same."
Mr. Snyder is admitted to practice law throughout Georgia by the State Bar of Georgia. He is admitted to practice in federal court through the United States District Court for the Northern District of Georgia, in Atlanta. He is also a Member of the Bar of the Supreme Court of Georgia and the Georgia Court of Appeals.
Mr. Snyder's professional memberships include: the State Bar of Georgia, Workers' Compensation Section; the Atlanta Bar Association, Workers' Compensation Section; Atlanta Bar Association, Lawyer Referral Service; the Atlanta Bar Foundation, Charter Member Fellows Program; the Georgia Trial Lawyers Association and the American Bar Association. He is also a recognized Advocate by the National College of Advocacy for the American Association for Justice. In 2005, Mr. Snyder was awarded the Wall of Tolerance Certificate by the Southern Poverty Law Center.
For more information, visit Mr. Snyder​​​​​​​'s profile on the Expert Network here: http://expertnetwork.co/members/john-ashton–snyder/237cb97c247dcda1​
###
The Expert Network has written this news release with approval and/or contributions from John Ashton Snyder​​​​​​. The Expert Network is an invitation-only reputation management service that is dedicated to helping professionals stand out, network, and gain a competitive edge. The Expert Network selects a limited number of professionals based on their individual recognitions and history of personal excellence.
Related Links
Expert Network Profile
Website
Contact Info:



Expert Network
#62691 228 Park Avenue South
New York
NY 10003
United States
Read more HERE.